The 10 Best Fruits For Natural Weight Loss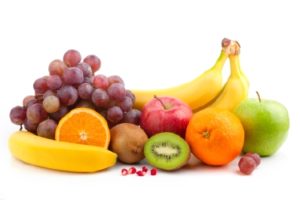 As you move about your diet plan, it's important that you're making use of a few of the top weight loss fruits in your daily menu.
Far too many people are quick to cut all fruits out of the picture, but this really doesn't have to be the case.
In fact, weight loss fruits can help to boost your nutrition, improve your satiety, and ensure that you get the dietary fiber that you need.
Let's go over 10 weight loss fruits that you should consider.
1: Strawberries
For a sweet treat any time, opt for strawberries. This fruit packs in just 50 calories per cup and will make it easy to meet your daily needs for vitamin C.
Strawberries work great sprinkled over cereal, added to Greek yogurt, or incorporated into a salad.
2: Blackberries
Blackberries are another of the must-eat weight loss fruits as they'll be high in dietary fiber so will fill you up very quickly. Blackberries are often overlooked for other berries, but do offer a number of cancer-fighting compounds, so should be eaten regularly.
3: Blueberries
Moving along, the next of the weight loss fruits to eat is blueberries. Blueberries are rich in antioxidants and will help fend off free radical damage.
4: Raspberries
Raspberries are yet another of the fruits that you should consider. This fruit is also high in fiber but more importantly, is very low in sugar. For anyone who struggles with blood glucose control, this is the fruit to be eating.
5: Grapefruits
Grapefruits are commonly associated with the grapefruit diet, and while there are no real magical properties about this fruit that will guarantee weight loss takes place, it is low in calories and high in vitamin C, which are two key characteristics that are important for proper health and nutrition.
6: Apples
Apples are the next of the weight loss fruits to be eating on a regular basis. Apples contain pectin, which is a type of compound that is especially good for reducing your appetite. With so many varieties to choose from, you'll find one that you enjoy.
7: Oranges
Oranges are the next fruit to eat often. At 50-60 calories per orange depending on the size, this one will easily help you meet your vitamin C needs for the day.
8: Avocados
One fruit that is very different from all the rest is the avocado. Avocado's are high in healthy fats, so you will need to watch your portion control more closely, but they should still be added to your diet plan. Avocados will assist with the process of maintaining low hunger levels and stabilizing your blood glucose level as well.
9: Watermelon
Watermelon is so low in calories and high in water it's a perfect treat when you're craving something sweet and juicy. Watermelon is also rich in vitamin C, so will help support a healthy immune system.
10: Peaches
Finally, don't forget about peaches. Peaches are high in fiber and are also high in vitamin A content as well.
So there you have the top weight loss fruits that you should be adding to your diet. Serve two or three of them up each day and you'll be on track to fat loss success.