Does The Grapefruit Diet Really Work?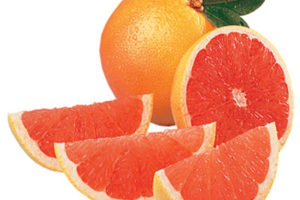 The Grapefruit diet precedes most diet plans that are so common today. It has been around since the 1930s and has stood the test of time, despite objections being raised about the recommended diet plan. Also known as the Hollywood Diet, the Grapefruit diet is still popular among many.
In the Grapefruit diet, each meal is accompanied by about half a grapefruit. The recommended diet plan is as follows:
Consume half grapefruit with each meal
Consume at least 8 glasses of water per day
Restrict complex carbohydrates like wheat or brown rice
Consume unlimited vegetables as desired with large servings of butter
Completely eliminate sugars and starches from the diet
No snacks between meals
No desserts, breads or potato
Other than the mandatory half grapefruit, a typical breakfast in the Grapefruit diet plan can include eggs, bacon, coffee and milk or tea. Grapefruit diet lunch can be served with meat and salad. In dinner, you can have meat, vegetable and salad along with the grapefruit. You can have black coffee with all meals.
The Grapefruit Diet Lasts For 12 Days
The diet plan is prescribed for a period of 12 days. It is recommended that if one wants to continue, a mandatory break of 2 days is required to ensure good health. In some cases, the low calorie intake can cause dizziness or upset stomach. At night, you can have milk or tomato juice as midnight snack.
The one thing that is extremely positive about the Grapefruit diet is that while it restricts the kind of food that can be consumed, it does not actually put a curb on the portion size. This diet, therefore, is not based on starving a person.
The Grapefruit Diet Has A Low Glycemic Index
The Grapefruit diet is a low calorie diet that recommends an intake of about 800 to 1000 calories per day. While proponents of this diet claim that grapefruit has fat burning properties, the low calorie intake itself is reason enough for weight loss.
Of late, the basis of the Grapefruit diet has been rediscovered. Grapefruit has a low glycemic index. Therefore, its consumption brings down the insulin level of a person. This induces a feeling of fullness and suppresses appetite to some extent, resulting in lower intake of food. It is claimed that a 12-day schedule should result in weight loss of up to 10 lbs.
Is the Grapefruit Diet Effective For Weight Loss?
A study was conducted by Dr. Ken Fujioka in Scripps clinic, San Diego. The weight, metabolic rate and insulin levels of about 100 participants were monitored.
It was seen that participants who ate grapefruit or consumed grapefruit juice lost slightly more than 3 pounds. Some people lost up to 10 pounds.
Post this study, it was established quite clearly that the Grapefruit diet does result in weight loss.
However, the low nutritive content of the prescribed food is something that is not sustainable. In fact, the Grapefruit diet plan does not recommend continuing this diet after 12-days except in extreme cases, where it may be required.