10 Foods That Turn To Fat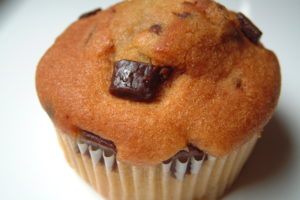 Losing weight and getting rid of excess fat is more than a matter of counting calories.
Watching what you eat is as important as watching how much you eat. There are some foods that turn to fat much more easily than others.
1. Cakes and Pies
The combination of sugar, white flour and fat in cakes and pies is a lethal combination. These foods turn to fat so easily because they cause a spike in blood sugar that releases insulin in the body.
This insulin makes it much easier for the body to store fat. Donuts are probably the worst offenders in this group. They're loaded with sugar and flour and then fried, too.
2. Candy is Loaded With Sugar
Candy is loaded with sugar, so it's a food that turns to fat much more easily than other foods. Again, this is because of the spike in blood sugar that the food causes.
3. Ice Cream is Full of Sugar
Ice cream is filled with sugar and with saturated fat. Switching to a low fat or sugar free option will really reduce the calories and fat and make this less likely to turn to fat.
4. Fried Foods Are High In Saturated Fats
Fried foods are also bad news, as they are foods that turn to fat really easily. In addition, many fried foods are fried in unhealthy saturated fats, which make them even more likely to turn to fat when you eat them.
5. Chocolate is Calorie Loaded
While dark chocolate is full of antioxidants, the chocolates that we often eat are filled with sugar and made from chocolate with very little cocoa, so the anti-oxidants are nearly nonexistent, leaving it to be calorie loaded and a food that turns to fat.
6. Sodas and Fruit Drinks
Sodas and fruit drinks are made with lots of sugar. In addition, they offer no nutritional value, so they are foods that turn to fat very easily.
7. White Bread Causes Insulin Spikes
White bread is made from overly processed flour. This flour basically turns to sugar in our bodies. So, eating a piece of white bread is only slightly better than eating a piece of cake. Either causes your blood sugar to spike, and your body to produce insulin to compensate.
This also applies to other foods made from white flour like pasta, pretzels, bagels and muffins. Switch to whole grain breads and pastas for a healthier choice.
8. Chips Are Full of Fat and Calories
Chips are typically filled with saturated fat and other unhealthy ingredients. They offer no nutritional value and are loaded with fat and calories, so they are a food that turns to fat quickly and easily. They are also typically quite high in sodium.
9. Breakfast Cereals Contain High Levels of Sugar
Not all breakfast cereals are bad, but the majority of them are foods that turn to fat in no time. This is because they lack fiber and contain a lot of sugar, just like cakes and pies.
10. Fatty Meats Are Highly Processed
Bacon, sausage and overly processed lunch meats are foods that turn to fat simply because of all the saturated fat they contain. They are often also high in sodium and preservatives, which are not meant for the human body.