Top 10 Thermogenic Foods – The Dieters Secret Weapon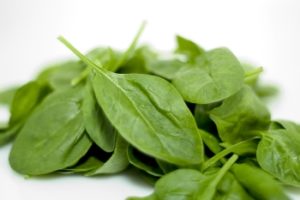 If you're not using thermogenic foods to your diet's advantage; you should be. Many people have never even heard of thermogenic foods, yet incorporating them can be a great way to lose weight.
Eating more thermogenic foods is a great way to lose weight more quickly and more easily. Even if you're not trying to lose weight; eating thermogenic foods on a regular basis can make it easier to maintain your current weight.
And, thermogenic foods are not complicated or difficult to find. In fact, you're probably eating some of them already.
Thermogenic Foods and the Metabolism
Thermogenic foods are those that use more calories to digest than they contain. Your digestive processes require calories, and some foods require more calories to process than others.
Thermogenic foods are all very low in calorie and high in fiber, so they require lots of calories to digest. By eating these foods, you essentially create a calorie deficit just by digesting them. That's why eating them can help you lose weight.
Your metabolism will work harder than ever when you eat a lot of thermogenic foods, particularly if you use them to replace other calories in your diet.
Because thermogenic foods also typically have a lot of fiber, they help you feel full on the few calories they do contain. Therefore, they make sticking to your diet easier.
The Top 10 Thermogenic Foods
If you're ready to give thermogenic foods a try; here's a list of the ten best ones.
Cruciferous Vegetables (Broccoli, Cauliflower, Cabbage)
Asparagus
Leafy Greens (lettuce, spinach, kale, etc)
Mushrooms – Most mushrooms have no calories at all, so all the calories burned processing them
Chili peppers – In addition to being thermogenic, hot peppers give an extra boost to the metabolism. The capsaicin in them, which is what makes them hot, speeds the metabolic rate.
Berries
Apples
Apricots / Peaches
Pears
Thermogenic Foods Help You Burn More Calories Each Day
These foods can be eaten cooked or raw, and can be eaten in combination with other foods or on their own.
Adding them to dishes you already make, like putting some mushrooms in a beef stew, ups the thermogenic capacity of that dish quickly and easily.
When you make these thermogenic foods diet staples, you'll automatically burn more calories in a day the easy way. And, the great thing is that there are so many ways to use these fruits and vegetables in your everyday life.
Choosing thermogenic foods really is a great way to speed up your metabolism, burn more calories and make weight loss happen automatically. This is just one of the ways you can use little tricks in your diet to make it work for you.