3 Weight Loss Breakfast Ideas You Must Try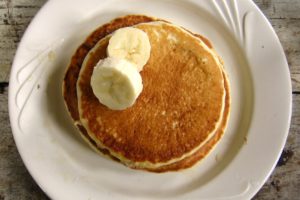 Breakfast is the most important meal of the day for a reason. It not only boosts your energy and stamina, but also kick-starts your metabolism and suppresses hunger. However, this doesn't mean you can eat anything you want. The key is to make smart food choices and watch your portions.
Why Is Breakfast So Important?
In today's hectic world, it's easy to let breakfast fall low on your priority list. This common mistake can ruin your diet and make it hard to achieve your weight loss and fitness goals. It may also affect your productivity at work, trigger sugar cravings, and increase the odds of overeating later in the day.
A healthy breakfast can lead to better workouts, greater energy, and improves overall performance. People who eat first thing in the morning tend to have lower cholesterol levels and feel less hungry throughout the day. They also perform better at work and find it easier to control their weight.
Many dieters skip breakfast to save calories. Unfortunately, this habit leads to overeating, low blood sugar, and increased hunger. If you're an athlete or you exercise regularly, skipping breakfast may cause muscle loss. Your body needs a steady supply of nutrients to build and repair muscle tissue. If you don't eat breakfast, you won't be able to recover properly.
What to Eat for Breakfast?
Some foods are better for breakfast than others. Ideally, this meal should be rich in protein and healthy fats. Your insulin levels are higher in the morning, so eating carbs isn't the best choice, especially if you're on a diet. However, if you're bulking up or simply trying to maintain your weight, you may eat protein and complex carbs for breakfast. In case you're not hungry enough, have a protein shake.
Power up your breakfast with these healthy treats:
Protein Brownies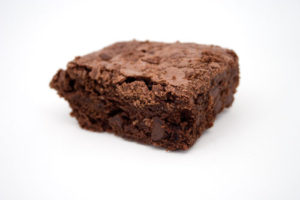 This sweet treat will satisfy your taste buds, restore your glycogen stores, and speed muscle repair. Its delicious flavor will leave you craving for more.
These tasty protein brownies require the following ingredients:
• 2 scoops chocolate whey protein
• 1/4 cup raw cocoa powder
• 1 can of chickpeas
• 1 egg white
• 1/4 cup organic almond milk or fat free cow's milk
• 1 teaspoon baking powder
• 1/2 unsweetened peanut butter
• Stevia
Mix all ingredients in a blender until smooth. Preheat the oven and line a baking tray. Add the mixture to the tray and bake for 15 minutes. For extra flavor, use orange or lemon extract. Make these brownies in the evening so you can enjoy them first them in the morning.
---
Low Carb Cheese Pancakes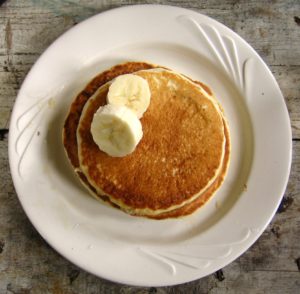 High in protein and low in carbs, these delicious cheese pancakes are the perfect breakfast choice.
All you need are a few basic ingredients:
4 eggs
2 oz cottage cheese
1 tablespoon psyllium husk
Vanilla extract
Cinnamon
Stevia
Mix everything in a blender and pour the batter into a hot pan. You can also add whey protein powder, cocoa, flaxseeds, banana, or coconut flakes. Enjoy it!
---
High Protein Chocolate Pudding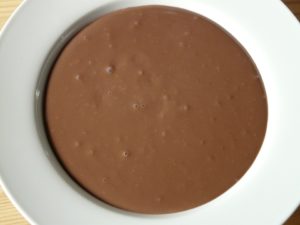 This flavor-packed treat will delight your senses and give you the energy needed for a long day at work.
Here is what you need:
16 oz water
1 cup chocolate whey protein
2 tablespoons sugar-free instant pudding
Blend the mixture well, refrigerate for one hour, and serve it right away.