Top 10 Super Health Foods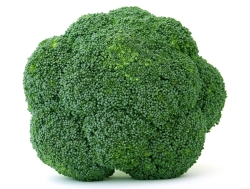 It is no secret, some foods are better for you than others are, but do you know which ones are the best?
Experts recommend some foods over all the others, keep reading to learn about ten super health foods that you must include in your diet to stay healthy.
Below is a listing of some of the best super health foods that we should all be eating more of on a regular basis.
1. Bananas
Unfortunately, bananas seem to have gotten a bad rep recently as being a fattening food. However, that is just not the truth.
Although bananas are higher in calories than some other fruits, but tennis players eat bananas during their matches for good reason. Bananas are a great source of energy, which makes any workout more powerful and effective.
2. Berries
Various types of berries are ideal for snacking. Cranberries and blueberries are super health foods that are packed full of essential antioxidants. In addition, they are low in calories and a sweet addition to any dish. In your cereal or in your yogurt are just a couple of ways to enjoy these super health foods.
3. Broccoli
Considered to be one of the best anti-cancerous vegetables, broccoli is also an excellent source of folate, which works to fight against heart disease. In addition, broccoli is also full of antioxidants and Vitamin C.
4. Eggs
If it is lean protein that you want, then eggs is the food you need. Eggs fall into the category of super health foods because they are absolutely loaded with lean protein.
In addition, they are also excellent for filling you up and maintaining that sense of fullness for longer periods of time. Some people are concerned about cholesterol and avoid the yolk; however, egg yolks actually have many health benefits.
5. Green Tea
Green tea is rich in antioxidants that slow the aging process in addition to protecting against heart disease and many other ailments. Try one cup of green tea every day to start feeling the benefits as soon as today.
6. Low-fat Yogurt
If you look for lists of super health foods, you are sure to find yogurt listed on them all. Yogurt is full of calcium, which is necessary for strong bones, in addition to sufficient amounts of protein and potassium. Try adding berries, nuts or bran flakes to enjoy a tasty snack any time.
7. Nuts, seeds, etc.
Nuts and seeds are packed full of healthy fatty acids, vitamins, minerals and antioxidants. In addition, they also contain zinc, potassium and phosphorus. Nuts are high in fat and calories, so be sure to eat these super health foods in wise moderation. Add them to any dish for extra nutrition any time.
8. Olive oil
Olive oil is one of the best sources for monosaturated fats. Monosaturated fats are the good fats that your body needs in order to function properly. Olive oil is also rich in age-fighting antioxidants. A spoonful a day is all you need to stay young and healthy.
9. Salmon
This particular type of fish is a great source of protein and Omega-3 fatty acids. If you lead an active way of life and work out on a regular basis, salmon is one of the best super health foods for building muscle tissue. In addition, the Omega-3 fatty acids aid in the recovery process.
10. Whole grain foods
Whole grain is a great way to hold on to that full, satisfied feeling for longer. Whole grain foods are rich in minerals and proteins that will keep you feeling fresh and energized all day long.